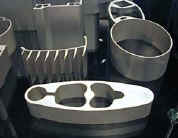 ALUFIT is addressed both to users and traders of aluminium alloy materials. From inspiration to realization Alufit can deliver aluminium solutions, meeting all your requirements from targeted source, supplying an extensive range of leading products with very high technology and quick and efficient customer services.

ALUFIT's quality products are supported by an expert and experienced team of people who share a resolute focus of responsibility and obligation towards customers. This family company ,arrived at 4th generation, can assure very excellent production facilities, one of the more advanced of Europe in this sector.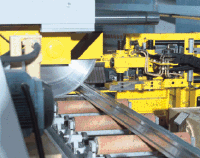 Our international links provide also access to many new exciting products for which Alufit can offer a competitive and professional service to satisfy any customer need.

Our focus is to have the following manufacturing services in single "homemade" solution without any additional cost or overcharge: extruded products (standard or designed), anodic oxidation, painting and polishing, cut and manufacturing process of aluminium sections.

Alufit add to his full service products the following facilities, keeping the first –rate goods among the Italian competitors: rolled aluminium sheet , coils and custom made raw sheet or pre-paint, insulating boards.